Our purpose here in the First Baptist Church Buffalo Gap Student Ministry is to develop kingdom & mission minded disciples of Jesus Christ our Lord. In everything we do within our Student Ministry, we desire it to be pointed to that goal. We desire to facilitate with the Lord's direction a simple process of student ministry to achieve that goal.
9:30am-10:20am in Student Lounge
It's more than showing up on Sunday. It's more than knowing the right answers. Discipleship is about becoming more like Jesus, both individually and in the community. Built upon the framework of Levels of Biblical Learning, Bible Studies for Life: Students is designed to help students encounter and understand foundational theological truths. As they learn these truths at an age-appropriate level, students are challenged to live out their faith, becoming more like Jesus along the way.
Connecting with God through worship, games, fellowship, and a variety of topics; backed up by God's Word. This is our student ministries main entry point into our discipleship process. Regular comers & especially new comers are all encouraged to come for a fun filled, faith sparking night! MS starts at 6PM. HS starts at 6:45PM.

During our pandemic response, please refer to our social media & remind 101 for all services!
It's so important to have a strategy for what you will teach your students. Without a strategy, we run the risk of missing important ideas, teaching only the topics that personally interest us most, and ultimately failing to give our students a full and holistic view of God. That's why we use Grow Curriculum for Wednesday Nights. Within the Grow scope and sequence, each year we will cover friendship, identity, wisdom, others, Christmas, spirtual habits, Easter, Jesus, family, justice, and evanglism. Everyother year we will cover authority, hurt and pain, and doubt.
Current Wednesday Night Series
SERIES OVERVIEW: A four week series on FRIENDSHIP
Do you have any friendships you can really count on — the kind of friendships you might call your "lifelines?" God designed us to have friendships we can trust, but God also knew we'd need some help figuring out how to build friendships that are lifelines for each other. In this 4-week series, we'll look at the kind of friendship Jesus models for us: friendship that lets us be real, gives us a chance to grow, gives us a group when we feel alone, and can even change the world.
These are for students who want to deepen their faith and walk with Jesus Christ; a three student to one leader ratio for deep relationships and authentic discussions. Groups are able to meet at any point during the week as long as they meet once a week. The curriculum taught is called Disciple 6, a six year discipleship strategy that is designed to mold teenagers into authentic disciples. If you would like to sign your student up, please contact Dayton.
Connecting Others with God
This is the third stop in our discpleship process where we try to leverage different events as well as a missional lifestyle toward getting others connected with God. For Student Life Camp, it's all about going somewhere the students don't often get to go to like the beach or the mountains; getting them away from their regular setting here in the big country and out of their norm. It' a week that is about small group Bible study, engaging worship, and activities built around connecting with God. God's Word remains center stage and the good news of Jesus is clearly presented. It's a easy hook for our students to be able to say to a friend, "Hey you do want to go to the beach or mountains with us??" And if they say yes, there is a good chance that Jesus will then have them for eternity!

As far as missions, we LOVE being the hands and feet of Jesus!
We have a number of community mission projects done through our Covenant Groups during the year, summer mission activities are availvable for all our students as well as domestic & international trips to do the work that Jesus has called us to do and put our faith into work. Students are required to be an active member in a Covenant Group to be able to attend any of our domestic or international trips.

HEY PARENTS!
Check out our monthly newsletter!
Dayton has been Student Pastor for FBC Buffalo Gap since 2014. He loves Mexican food, throwing dodge balls at students, telling them about Jesus, and beating them playing Xbox.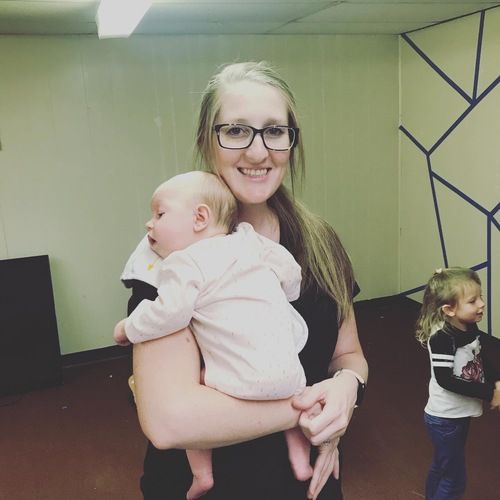 Adrian has been on the team without a choice since 2014! Adrian loves hanging out with her Covenant Group and learning all the new lingo like, YEET.
Enjoys planning & organizing games despite that some have resulted in ice packs. Claims Cookie Monster as her spirit animal. Enjoys side hugs and always answers when referred to as Mom.
James has been on the team since 2016. Despite his advanced age, feels as though he is the undisputed 1 on 1 youth basketball champion, sprint champion, and likes to use outdated words like thug life out of context.
Momo is the student ministry grandmother. No other way to put it. She has been a part of the ministry since 2019. She is loved and adored by all our girls, if you try to come after momo, the girls will attack you.
Wife, mother, knower of many many things, and lover of Jesus. She has a million dollar smile, millions of hugs and high fives to give, millions of tidbits of advice to pass out freely, and always a laugh to go with it. She's super cool like that. She's one in a million.
He loves big foot, the Cowboys, singing to Jesus and leading the students in song, and you wouldn't catch him dead with skinny jeans on, because he's a man.
We'd love to hear from you. Fill out the form below to get started.
Follow us on social media.